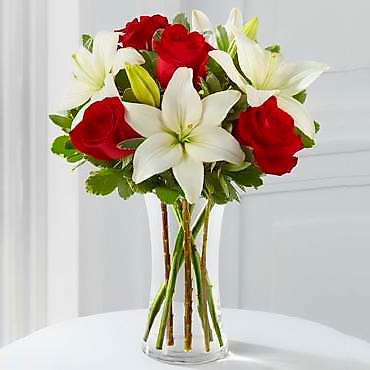 Description
We should enjoy the most beautiful things that nature gives us in this world and also share them with those whom we love the most. Today you can share this magnificent arrangement of roses and lilies with somebody special.
Arrangement composed of roses and lilies accented with ornamental foliage and displayed in glass vase or in bouquet presentation.
Approximately 65 x 50 cm.