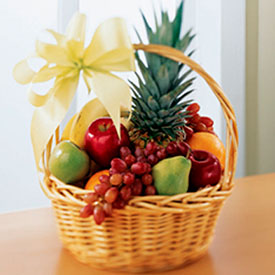 Description
Delight your friends and loved ones with this unique selection of seasonal fruits. The refreshing flavors and bright colors of these fruits will certainly make this a special and unforgettable day.
Variety of seasonal fruits, such as pineapple, apples, pears, oranges, grapes and bananas, presented in a wicker basket.
Approximately 40 x 45 cm.
THIS PRODUCT MUST BE ORDERED AT LEAST ONE WORKING DAY IN ADVANCE.