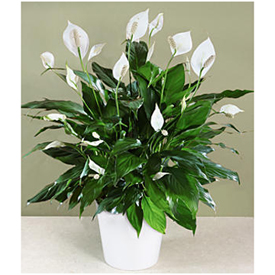 Description
Plants are one of life's most noticeable paradoxes, continually showing us that something as simple as a seed can bear something as beautiful as a flower. Make today more beautiful for that special someone with this impressive Spathiphyllum plant.
Arrangement composed of a Spathiphyllum plant presented in flowerpot.
Approximately 60 x 45 cm.