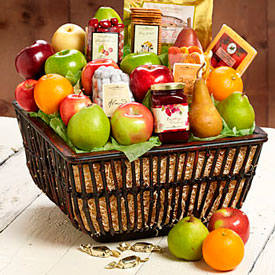 Description
Life was made to enjoy it. So in Premium Florist World we prepared for you the most delicious basket of the year, with fresh fruits and Jams, so you can convey all your kindness to your loved one. Let this day be the sweetest moment of the year!
Amazing Basket full of fruits of the season like Pears, Apples and Oranges, together with exquisite Jams, Crackers, Almonds and Nuts.
All the details are carefully gift presented
Approximately 40 x 40 cm.
THIS PRODUCT MUST BE ORDERED AT LEAST ONE WORKING DAY IN ADVANCE.