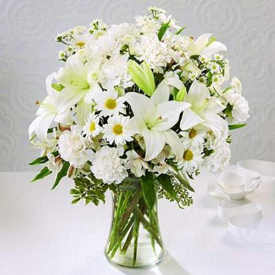 Description
There are people in your life that would give everything for you without expecting anything in return. Today you have the opportunity to give back a little bit of what they have given you. Send this gorgeous arrangement of lilies, carnations and daisies and make their day.
Arrangement of white flowers including lilies, carnations and daisies accented with decorative foliage and presented in transparent glass vase.
Approximately 60 x 50 cm.